In May 2015, the Association for Research in Vision and Ophthalmology held its Annual Meeting in Denver, Colorado, and the Twitter feed was active, informative, entertaining, and engaging. Here are the highlights of the #ARVO2015 Twitter feed.
How many tweets were shared during the meeting which included the #ARVO2015 hashtag?
In just 6 days, 630 Twitter users published 2,449 tweets about #ARVO2015
Click To Tweet
Those 2,449 tweets reached a total of 1,656,114 Twitter users worldwide.
The power of social media in #ophthalmology: #ARVO2015 tweets reached 1.7 MILLION people worldwide!
Click To Tweet
What were the most used buzzwords of ARVO 2015 tweets?

Which Twitter users had the greatest influence on the ARVO 2015 Twitter feed?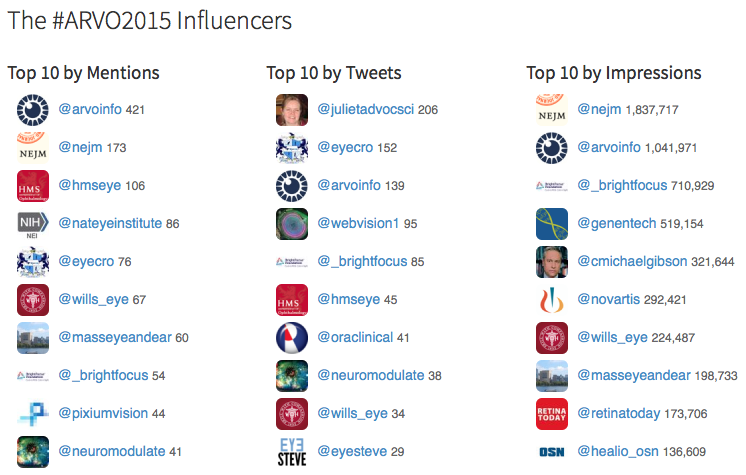 What was the most popular (most retweeted) tweet of ARVO 2015?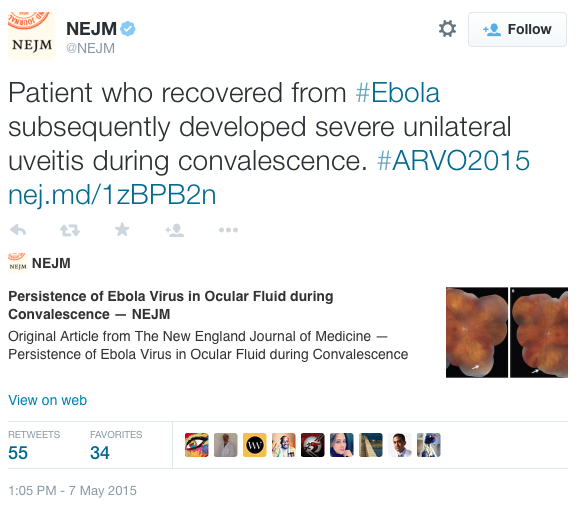 The theme of this year's ARVO Annual Meeting was Powerful Connections: Vision Research and Online Networking. In addition to online networking, the ARVO 2015 Twitter feed helped the content shared by those at the meeting reach a digital audience worldwide!